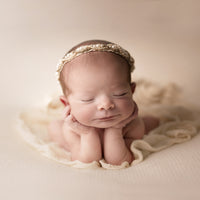 Capturing Special Moments
Every newborn is unique in his or her own way and combining with my passion in capturing their special moments, these are the essence of my creativity in every photography session. As a photographer and also a mother myself, I understand the care and attention to details required in creating the most suitable setting that complements and captures the beauty of every newborn that will last a lifetime.
Book your session
Newborn photos are best taken within 14 days of birth. Do provide us at least a one-moth notice for me to prepare for the session in advance.
more info
Custom Theme
Get a tailored theme if you have any wonderful thoughts in your mind which you like to put them into reality. I'm open to discussion to see if there is a possibility to realised it.
let's do this
Prints and Album
Besides digital files that you have received after your photo session, you can turn your favourite photos into prints, canvas wall art or album. Find out more in my shop.
Order here
I'm glad that I chose AnnChee for my son's newborn photoshoot. She was really patient and calm with my baby. She has that calming energy that can magically soothe my son I guess as he was very comfortable being with her. Ann was also very professional and patiently took her time to capture the pics beautifully. The pictures turned out great and I loved it so much! Thank you Ann for being the best what you do! Great job! <3

Sarasa Vahini Chelammal
因为疫情我多次的postpone幸好得到Ann的体谅赶在FMCO前安排了拍摄。我喜欢Ann的拍摄风格,自然简单又不会花俏。从IGstory看到她还会亲自缝制宝宝的服装及设计道具。因为她的真诚热爱,所以我就选择她。拍摄时Ann很耐心及细心的安抚宝宝的哭闹,还能够在短时间内捕捉到宝宝的可爱表情包非常喜欢照片的成品,谢谢Ann帮我记录了宝贝美丽的moments送给她很棒的回忆。大爱推荐她给你们.

Shu Mei
she is extremely patient and calm when handling our baby, she accepted my baby even though he was 2.5 months when others were not keen due to his age, she takes challenges, her work is extremely good and satisfying, very happy with the pictures and poses she took for our son.

Uma Devi Ganes
She made clothes and headpiece for my baby girl, and it's really cute!

Irene Lee
She has so much patience towards my crying baby and really took time to make every pic perfect. Thank You!

Melissa Tan
We had a really good session and Ann was professional towards newborn photography, I love all the pictures.

Ryui